Patient Advocacy & Support Services 
You don't have to fight breast cancer alone. The Patient Advocacy Program provides you  with assistance every step of the way, from  diagnosis through recovery. Your Patient advocate can answer questions, accompany you to doctor visits, join you during chemotherapy treatments, locate support groups and other valuable resources to help you deal with the side effects during treatment. Most of all, your patient advocate has been there herself and is someone you can always count on during your journey to recovery.
You may also qualify for gas and grocery cards while in treatment for breast cancer. To see if you are eligible, call 574-314-5433 today!

THANk you to our generous partners:   

The "Clay Fire Cares" campaign, helps provide support services (gas/grocery cards) to patients who are in treatment for breast cancer and are income eligible.

Provides clinical breast exams, mammograms and diagnostic services for women in St. Joseph
County who do not qualify for the state Breast and Cervical Cancer program. Support services are available (gas/grocery/pharmacy gift cards) for women who have breast cancer and are income eligible. 

HEARTSTRINGS SISTERS
Free screening mammograms are provided to medically underserved women in Goshen, ages 40 to 49, as well as provide emotional support for newly diagnosed breast cancer patients by linking them with other survivors. 
https://goshenhealth.com/health-library/heartstrings-sisters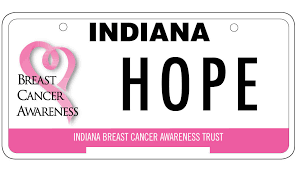 INDIANA BREAST CANCER AWARENESS TRUST
Provides diagnostic services to uninsured women who are not eligible for the Breast and Cervical Cancer Program.  
https://www.breastcancerplate.org/

PINK SURVIVORS SUPPORT GROUP
Provides diagnostic service assistance (mammogram, ultrasound, biopsy) for uninsured
women under the age of 30. Advocates for women who have been diagnosed with breast cancer through treatment and beyond.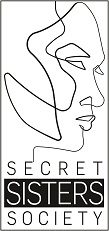 Provides screening mammograms for uninsured women, ages 40-49, who would otherwise be unable to afford an annual mammogram.
https://www.sjmed.com/foundation/ways-to-give/special-giving/secret-sisters-society/
Sorella Boutique located in Granger, Indiana, supports our breast cancer patients through their "Project Pink" campaign which helps provide gas and grocery cards to patients in treatment for breast cancer. Support LOCAL!
INDIANA BREAST AND CERVICAL CANCER PROGRAM
A state program facilitated by United Health Services, for women ages 30-64 who are uninsured and under 200% of poverty. May provide pap, clinical breast exams and screening mammograms based on age critera. Indiana residents only. Contact us at 574-247-6053. 
https://www.in.gov/isdh/24967.htm

United Health Services is the local administrator of the above programs. To see if you qualify and to be enrolled in these programs, please contact Kim @ 574-314-5433 or email @ kzobrosky@uhs-in.org