The Breast & Cervical Cancer Program in Indiana is a CDC grant held by the Indiana Department of Health.  Through this grant, the state is able to provide screening, diagnostic and case management services & outreach to thousands of Hoosier women. 
State BCCP Website - https://www.in.gov/isdh/24967.htm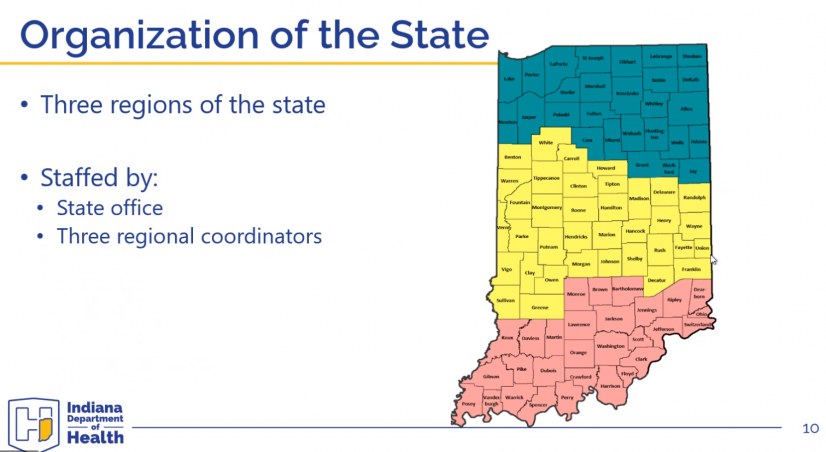 NORTHERN REGION
United Health Services
6910 N. Main Street, Building 9, Mail Unit 10
Granger, Indiana 46530
CONTACT:
Lauren Dietz Gorski
Phone: 574-314-5422 Cell: 574-339-3579
Fax: 574-247-6061
Email: ldietz@uhs-in.org
Spanish BCCP Line: (574) 314-5432  
Each region has multiple providers who provide the following services:
Clinical Brest Exams, Mammograms (screening & diagnostic), Ultrasounds, Biopsies, MRIs, Paps, HPV testing, Colpo & Surgical Consults
Providers must be enrolled with the state BCCP office to be reimbursed through this program.  This program will only reimburse the Medicare approved rates which must be accepted as full payment.  Does not provide treatment reimbursement.  Diagnosed patients may be eligible for a special form of Indiana Medicaid..
To enroll as a patient or a provider, please contact the regional office.